You can view your bookings, memberships, house accounts, packages, and more in your online profile.
Bookings
In the Bookings section of your profile, you can view your upcoming and past reservations. When viewing your upcoming tee times, you can view or modify, cancel, and invite friends to your bookings. You can also view or modify past reservations in this section of your profile.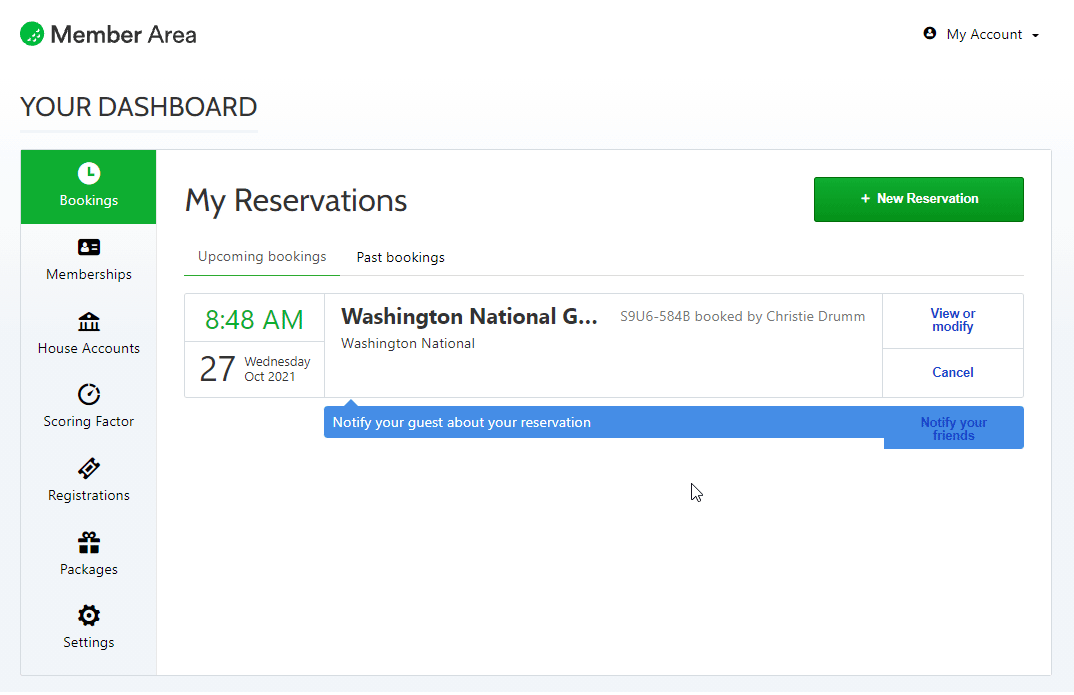 Memberships
Any current memberships that you are subscribed to will be visible in this section.
House Accounts
If you are a member of a club that utilizes house accounts, you can view your credit limit, balance, and statements here. Daily activity will update overnight and you can see when your accounts were last updated.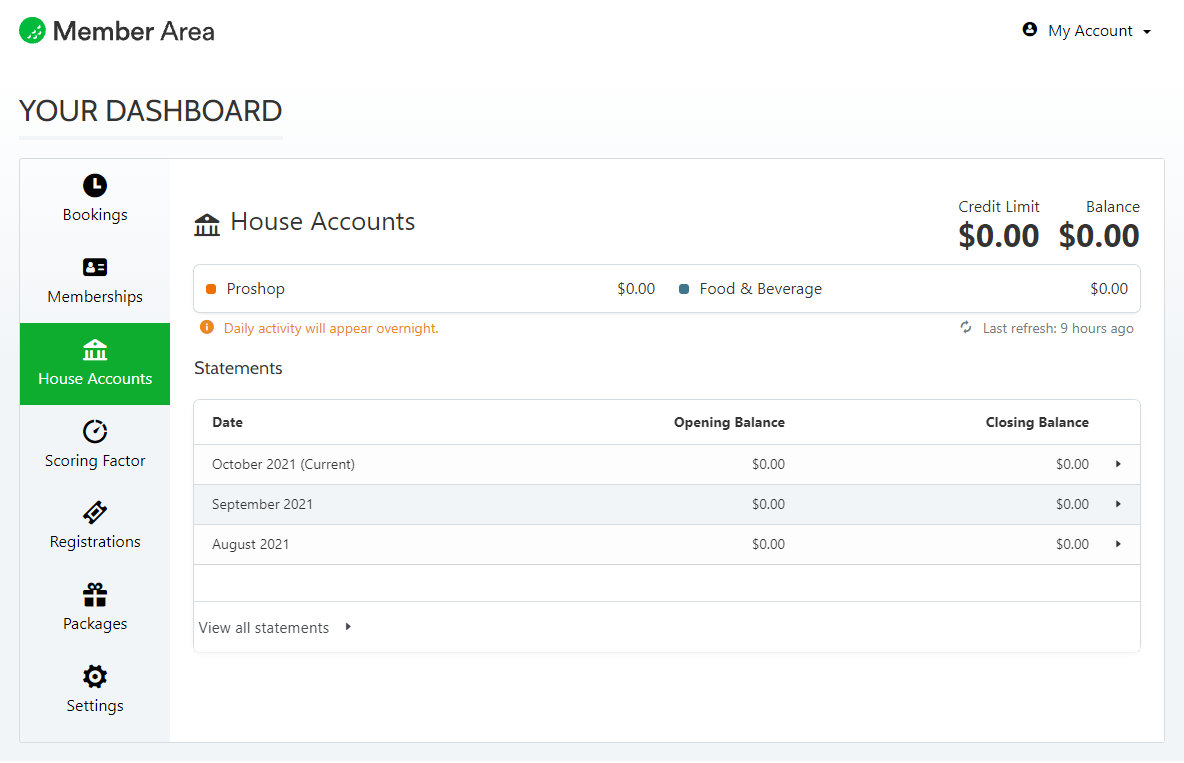 Scoring Factor
Although not an official handicap, a scoring factor keeps track of your scores. You can enter scores here and the scoring factor will update. As you post more scores, the more accurate your scoring factor will become.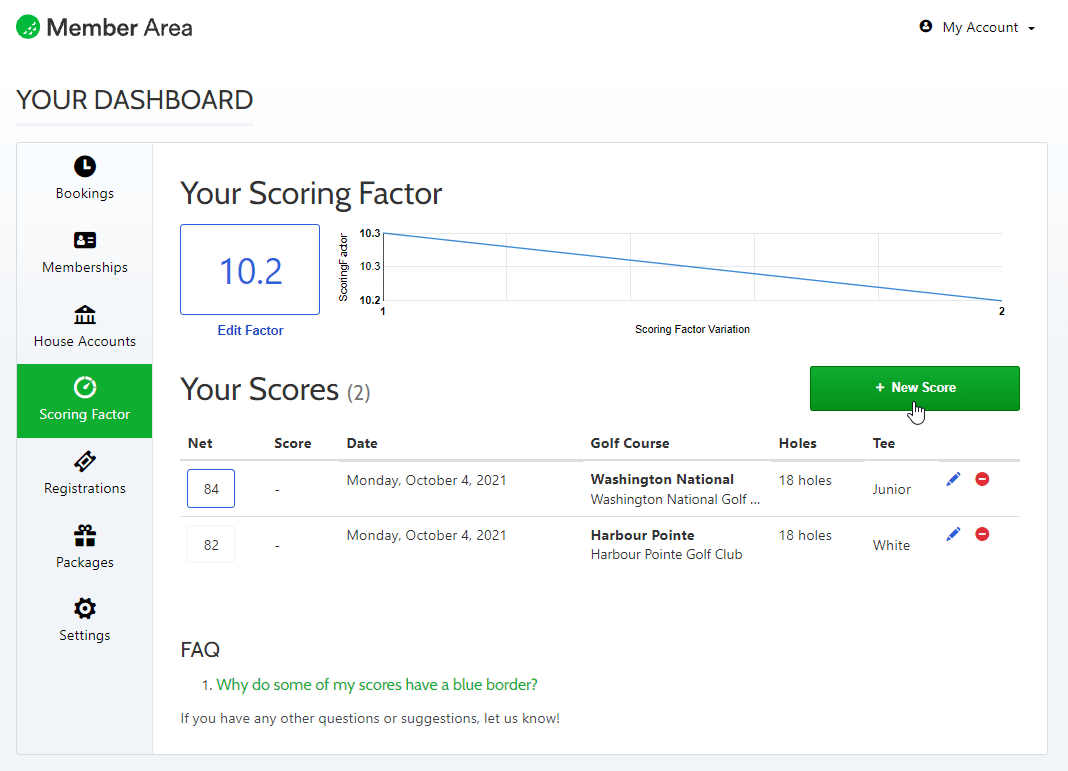 Packages
This section of your profile shows all active and expired packages (for example, Players Card and membership round packages.) There are two tabs — Active and Expired — where you can keep track of which rounds you've used.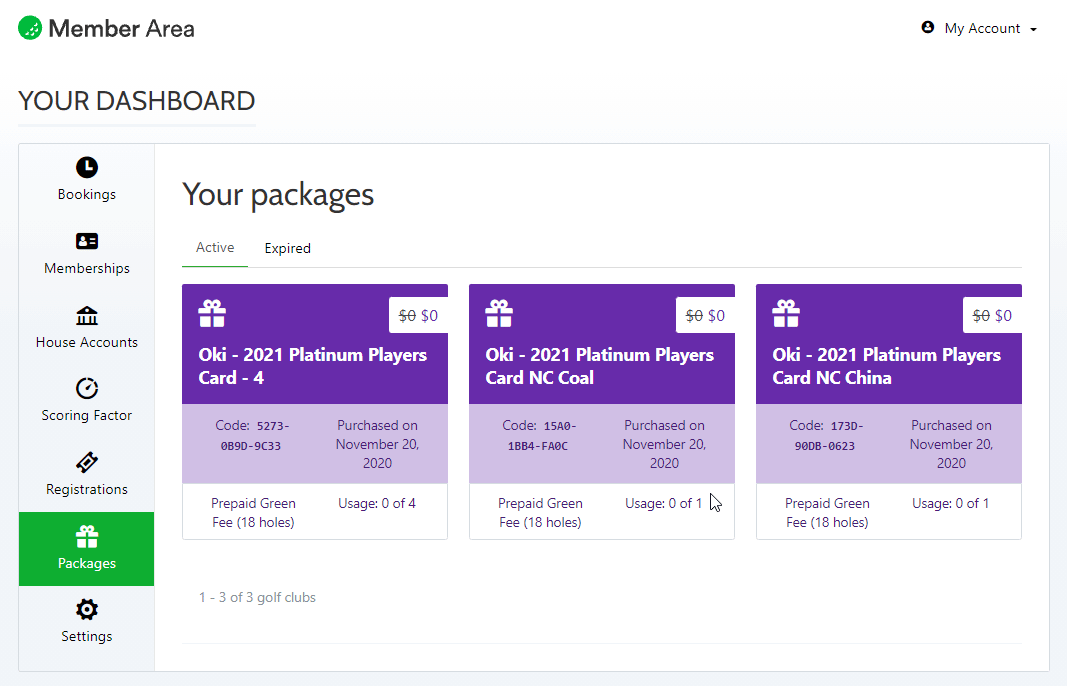 Settings
In your settings, you can update your profile information, change your password, and add or remove payment methods.